Wings Etc. tests new, improved Mac 'N' Cheese entrées in three Southeast Missouri locations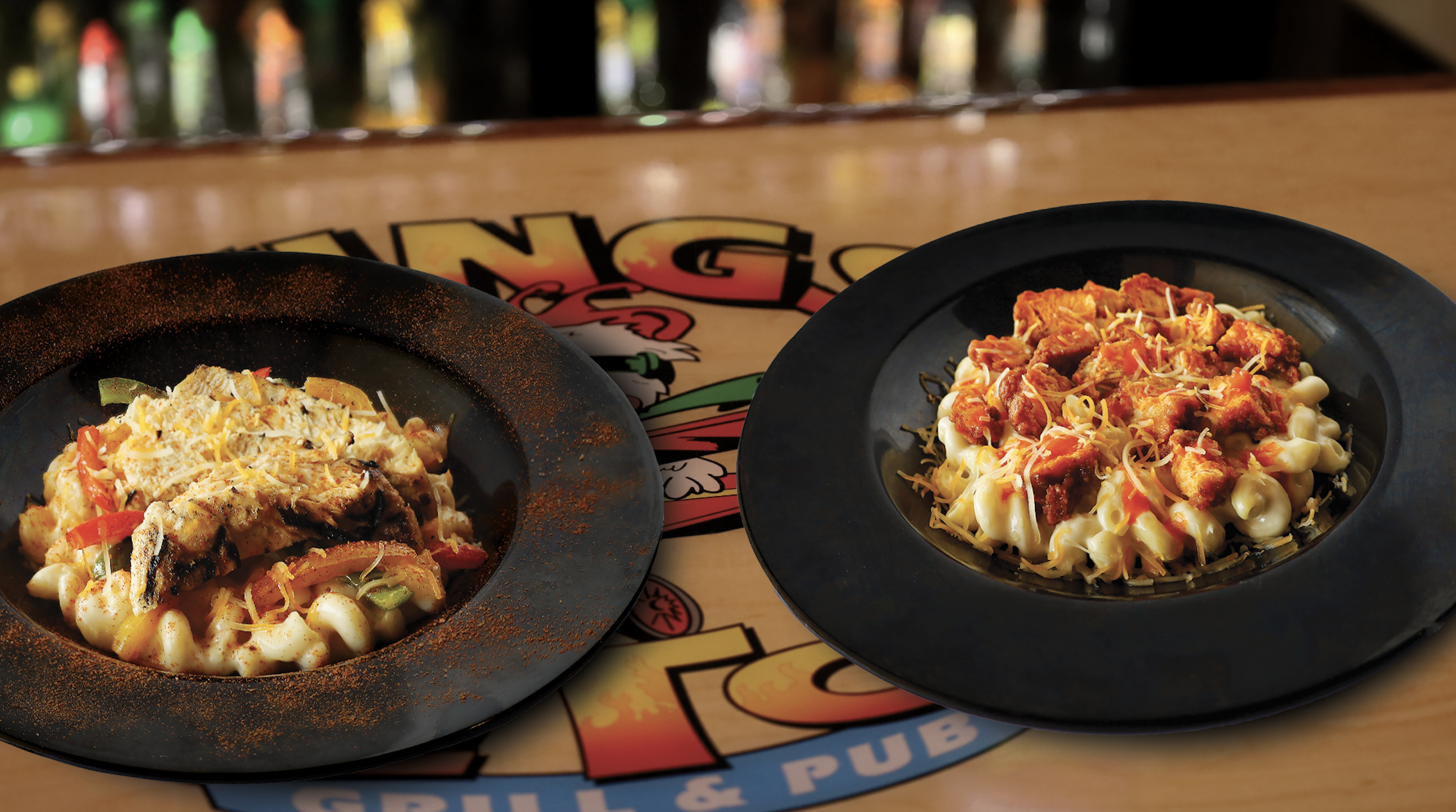 Now through the end of the year, Wings Etc. locations in Cape Girardeau, Dexter, and Jackson, Missouri are testing two new Mac 'N' Cheese entrées
FORT WAYNE, Ind. (Sept. 7, 2023)—Indulging in comfort food just got a whole lot easier at three Southeast Missouri Wings Etc. locations. For a limited time, Wings Etc. is testing two new Mac 'N' Cheese entrees at their restaurants in Cape Girardeau, Dexter, and Jackson, Missouri.
Wings Etc.'s new and improved Mac 'N' Cheese entrée comes in two fan-favorite flavors: Buffalo and Cajun. The Buffalo Mac 'N' Cheese includes a layer of creamy-cheesy noodles topped with diced crispy chicken, guests' choice of buffalo sauce, and shredded Monterey Jack. Meanwhile, the Cajun Mac 'N' Cheese dish features tri-color grilled peppers, marinated chicken breasts, Monterey Jack and Wings Etc.'s house Cajun spice.
"Mac 'N' Cheese is a culinary comfort food perfect for the cooler months ahead," said Wings Etc. CEO Rob Hensmann. "Our new entrées feature richer, creamier, cheesier Mac 'N' Cheese dishes that enhance our flavor profile and delight our guests."
Buffalo and Cajun Mac 'N' Cheese are available through the end of 2023.
Section: Press Releases