Wings Etc. introduces new Nashville Hot Chicken Sandwich at all locations for limited time
Wings Etc. Grill & Pub is bringing its Nashville Hot Chicken Sandwich to all locations for a limited time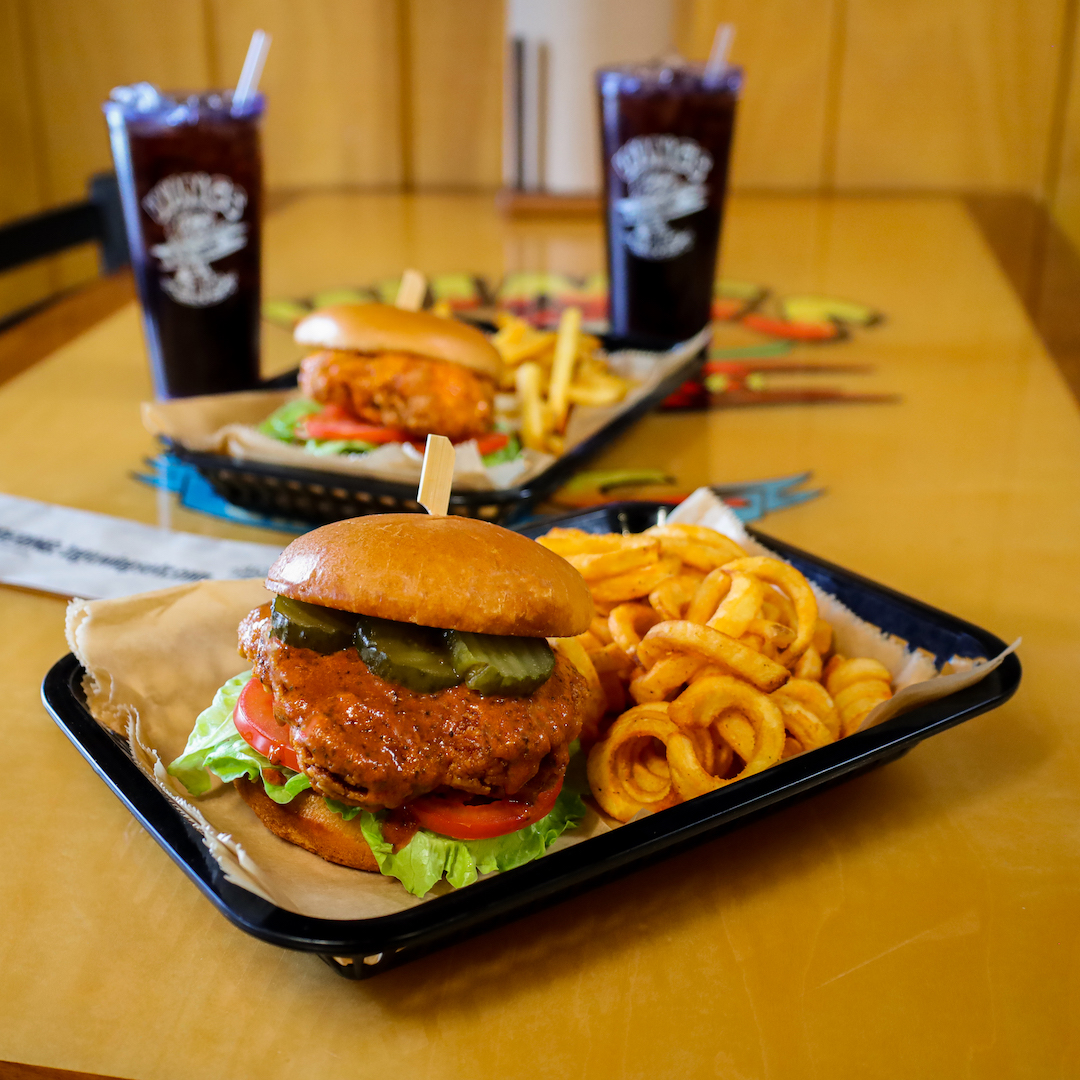 FORT WAYNE, Ind. (June 21, 2023)—Chicken fans will no longer have to travel to Nashville to experience the bold flavors of the south—Wings Etc. Grill & Pub is releasing its Nashville Hot Chicken Sandwich to all 83 locations for a limited time. The new sandwich will be available in all markets starting June 27.
Inspired by the vibrant flavors of Nashville's renowned hot chicken, Wings Etc.'s take on the classic favorite combines a batter-coated chicken breast topped with new, house-made Nashville Hot Sauce that features the perfect blend of spices and heat. The sandwich also includes pickle slices, comes stacked between a toasted Brioche bun, and is served with guests' choice of fries or other side.
Wings Etc. added the item in all markets after a successful test at their Southeast Missouri locations.
"We are always looking for ways to excite our guests and push the boundaries of flavor," said Wings Etc. CEO Rob Hensmann. "The Nashville Hot Chicken Sandwich proved to be very popular at our Southeast Missouri locations. Guests love the unique flavor, which utilizes cayenne, garlic, and a slightly sweet combination that provides a big, bold flavor."
The latest sandwich features a Wings Etc. signature, house-made Nashville Hot sauce, which can also be paired with burgers, wraps, tenders, and more. Pricing for the Nashville Hot Chicken Sandwich starts at $9.99 and is expected to be on the menu until Thanksgiving.
Section: Press Releases