Southport High Principal crowned champion of Wings Etc. wing-eating contest during rivalry game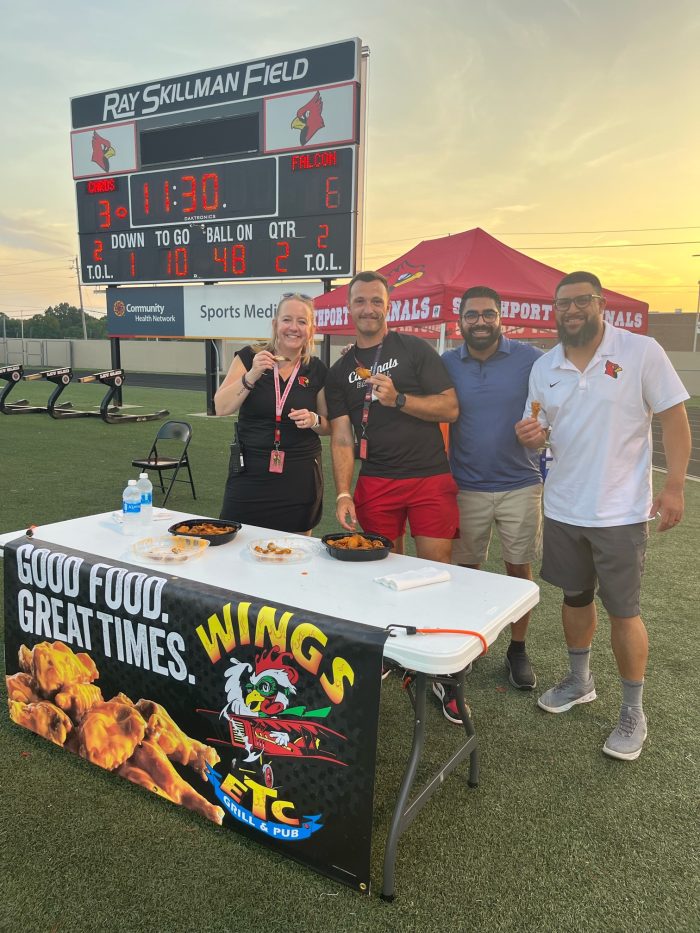 Wings Etc. Greenwood donated wings and challenged Perry County rival schools' principals to a wing-eating contest during Friday's rivalry football game.
GREENWOOD, Ind. (Sept. 1, 2023)—Over the weekend, Southport High School and Perry Meridian High School went head-to-head in their annual rivalry-fueled football game. While Perry Meridian won the match-up, Southport was the big winner in wing-lovers' minds. Southport High Principal Amy Boone completed a Wings Etc. Greenwood wing-eating contest after Perry Meridian's principal forfeited.
"This is a big rivalry between two local schools, and it was incredibly fun to see Mrs. Boone jump right in," said Wings Etc. Greenwood Marketing Manager Eric Hoots. "Although Southport lost the game, they are the winners in our hearts for winning the wing-eating contest."
To help further celebrate the rivalry, Wings Etc. Greenwood handed out 1,500 free "Comeback Cards" to students, staff, and parents, good for $2 off their next visit to the local sports pub.
Leftover wings were enjoyed by team staff members after the contest.
Section: Press Releases