Granbury natives set to open Texas's first Wings Etc. Grill & Pub
Brothers Jeff and Jack Martin plan to open a new Wings Etc. location in their hometown of Granbury on March 7, 2023.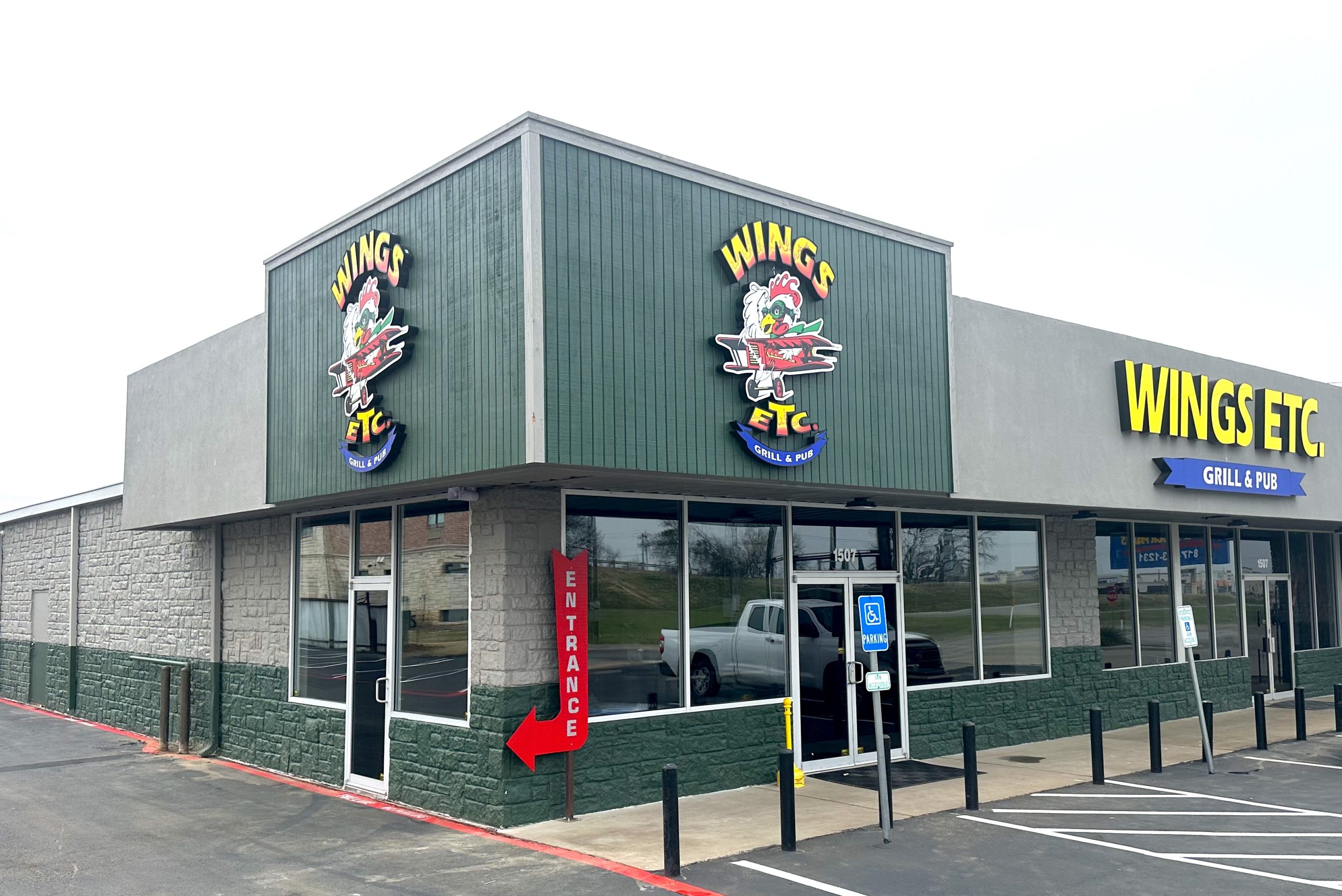 GRANBURY, Texas (March 2, 2023)—Texas's first Wings Etc. location is gearing up for their first day in business, and brothers Jeff and Jack Martin are excited to bring the new family-friendly dining experience to their hometown of Granbury. The new location will open March 7, 2023, at 11 a.m.
"Our community really needed a restaurant like Wings Etc. that offers a casual, sports-themed and family-friendly atmosphere," said Jeff Martin. "We're really excited to open in plenty of time for people to join us for the NCAA Basketball Tournaments and experience our great food."
Jeff and Jack are both Granbury natives who are looking forward to creating a new community experience together.
The Wings Etc. will be located at 1507 N. Plaza Dr. and will feature over 60 HDTVs showcasing a variety of sports television.
"We're excited to bring this to our neighbors and provide the community with a unique place to take their families or meet up with friends to watch the game," noted Jack. "Wings Etc. has something for everyone."
The new restaurant will offer wings, wraps, burgers, salads, and more. Wings Etc. Granbury will be open Monday-Thursday from 11 a.m. to 11 p.m., Friday-Saturday from 11 a.m. to midnight, and Sunday from 11 a.m. to 10 p.m. A ribbon cutting with the Granbury Chamber of Commerce is slated for Monday, March 6, at 1 p.m.
Section: Expansion New Location Opening Press Releases